Barbie Extra 5-Doll Set with 6 Pets & 70 Styling Pieces for Kids 3 Years Old & Up
22
people are viewing this right now
Out of stock
Guaranteed safe & secure checkout
Description
Barbie Extra dolls rock bold fashions and bright colors, and they make big statements! This exclusive set includes five Barbie Extra dolls, six pets and 70 fashion and styling pieces! Each Barbie Extra doll has their own unique style – their fashions are fierce, their hairstyles are major, even their pets are oh-so-EXTRA! Included in the collection is an exclusive Barbie Extra doll paired with a pet that has its own style and personality, too. Mix and match the fashion accessories across the dolls to create new looks – so many styling possibilities! With 11 "joints", these posable, articulated dolls are always ready to confidently strike a pose – bringing EXTRA vibes wherever they go! Dolls cannot stand alone. Colors and decorations may vary.
Key Features:
Age Range: 3 Years and Up
The Barbie Extra 5-doll pack is oh-so-EXTRA with 5 Barbie Extra dolls, 6 pets and 70 fashion and styling pieces
When it comes to fashion, Barbie Extra dolls have a "more is more" attitude – big hair, statement jewelry and lots of layering help to engage kids in style and storytelling exploration
Barbie Extra dolls stand out with unique styles and bold pieces – furry coats, shimmery tops, fringed and satiny jackets, layered necklaces and more!
Hairstyles go big with bright colors and cool styles, like blue curly hair, rainbow braids and crimped hair with pink streaks!
The exclusive Barbie Extra doll has extra-long, green-tipped hair styled in a high ponytail with braided details. Her adorable yorkie puppy comes with matching, green-tipped hair, too! A fun and playful look showcases her confident style with a floral-print top with puff-sleeves, a shiny denim skirt, sparkly socks, and lots of layered accessories
The 5 additional pet figures are oh-so-EXTRA too – the puppy, poodle, unicorn-pig and twin kittens have big personalities and come with pet accessories of their own!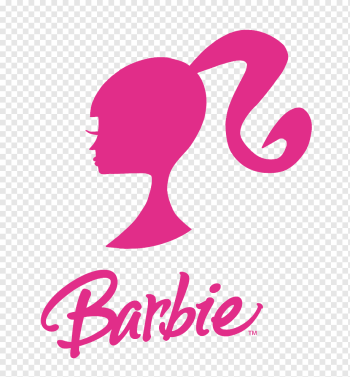 More Products
Barbie
Barbie is a fashion doll manufactured by American toy company Mattel, Inc. and launched on March 9, 1959. American businesswoman Ruth Handler is credited with the creation of the doll using a German doll called Bild Lilli as her inspiration.